This is a useful site if you regularly download files from hosting sites such as MegaUpload, Fileserve etc.
What you do is sign up and buy a premium account, as you would with other sites, except LinkSnappy allows you to download from over 20 other file hosting sites through LinkSnappy itself, so you can download files from those 20 sites as if you had premium accounts on each of them. It works with JDownloader too, although you need to use the nightly build of the program, not the regular version. There's info on how to do that and a link to the nightly build in the LinkSnappy FAQ on the site.
Here's a download I just did through MegaUpload: -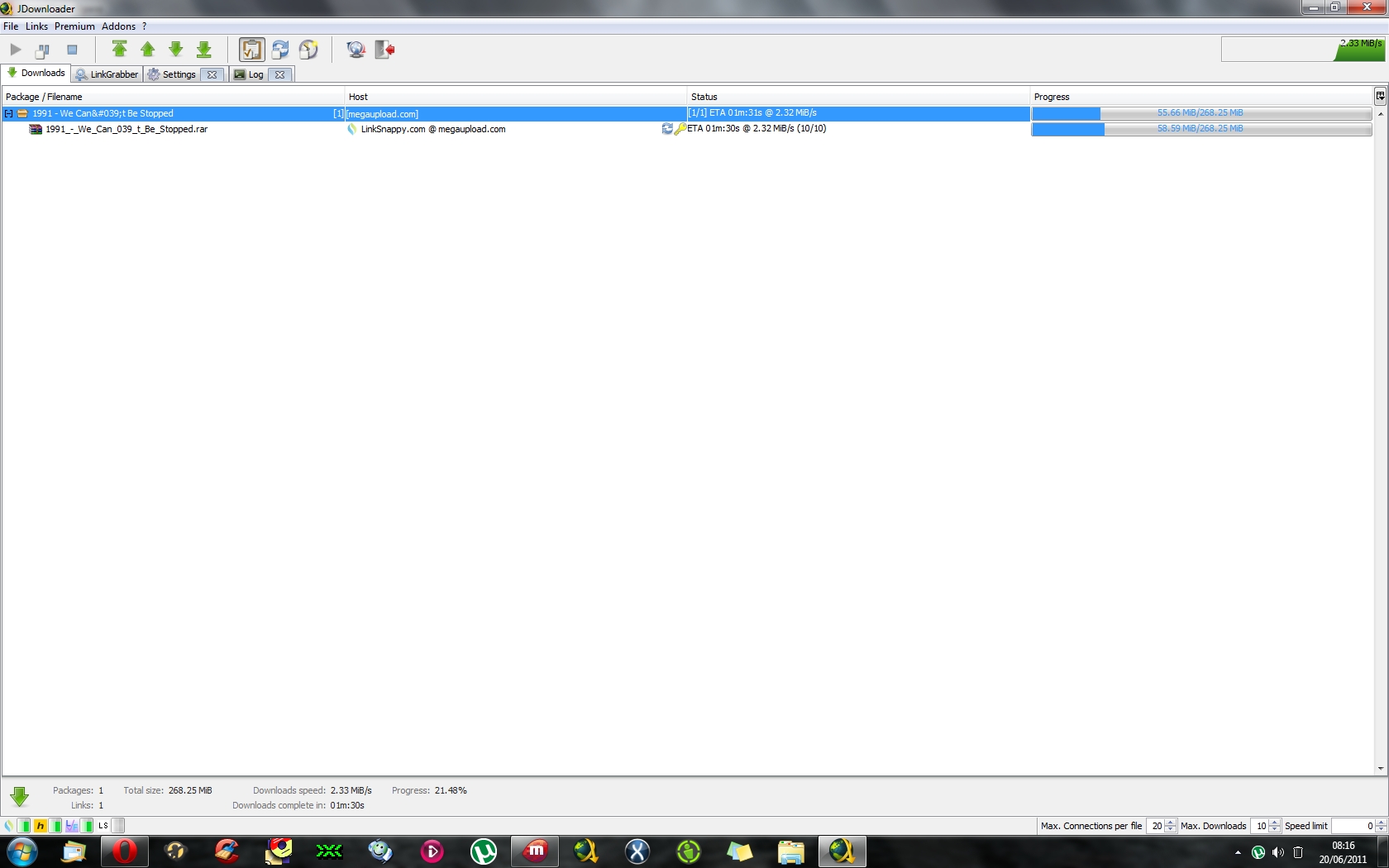 The speed maxed out my connection.
I've only just started using it and there are a few negative reviews out there on forums (mostly about getting no response from the customer service), but so far it seems to work as advertised. I've downloaded files from 2 or 3 different file hosting sites and maxed out my connection each time (when using it via JDownloader).
If you want to try it out, you can sign up for a 1 week premium account just to test it, which costs £1.99.
http://www.linksnapp...ex.php?ref=6809
That link is a referral link, so I earn credits if you sign up using it (just to be totally open about this stuff).